About Practice Solutions
During the consultation, you'll have the opportunity to discuss your practice and learn about the four cornerstones of the Practice Solutions framework that can be applied to your practice. Find out if Practice Solutions is right for you!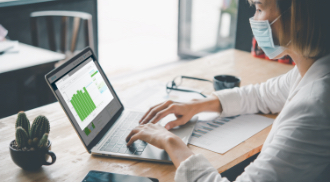 Find Value with Spear Practice Solutions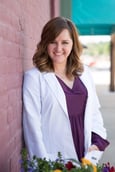 Dr. Jennifer Kirwan

Leavenworth, KS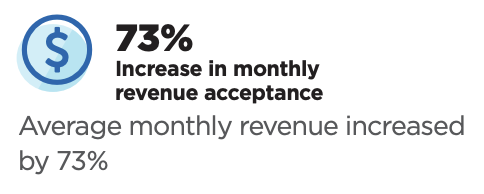 After attending a Spear Practice Solutions lunch demo, Dr. Jennifer Kirwan was amazed how the technology-enabled platform provides far more than traditional consulting.
After nine months with Practice Solutions, Dr. Kirwan's average monthly revenue increased by 73%. She partially attributed the increase to adding a new associate and extending hygiene hours.
"What I love about Practice Solutions is that it's not a cookie-cutter approach," Dr. Kirwan said. "Spear gives you the tools to get organized and keep your team motivated, but you have to make it your own."
A Practical Solution for Feeling Stagnant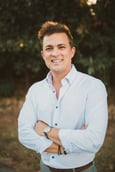 Dr. Michael Snider, D.M.D.

Greenwood, SC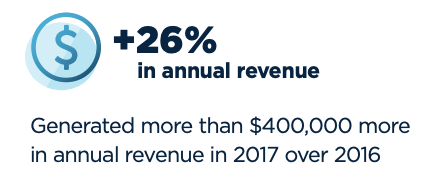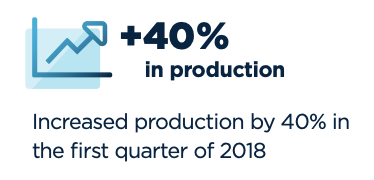 At 34, Dr. Michael Snider felt blessed with a successful practice, but knew he could be managing patient retention more intentionally and growing overall revenue more rapidly. He began looking for a solution that would provide him with tools and resources to achieve his goals.
Dr. Snider hired a traditional dental consultant, but he didn't see his investment translate to any sustained financial results, nor was his team operating with any greater efficiency. So, he turned to Spear Practice Solutions, following up on a recommendation from a colleague.
A Redefined Vision and Rapid Growth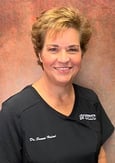 Dr. Sammi Hadad, D.D.S.

Brownstown, MI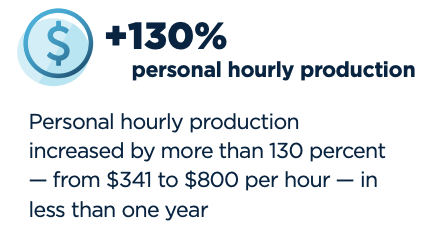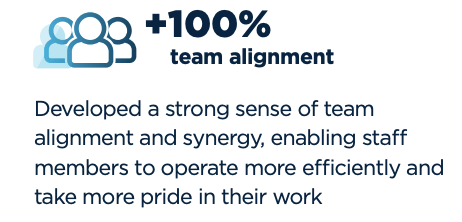 Prior to adopting Spear Practice Solutions, Dr. Sammi Hadad's practice was cruising on "autopilot." The practice was largely successful and Dr. Hadad felt confident about the clinical treatment she was providing to patients. However, she felt less than confident addressing the financial side of her work.
She wanted a comprehensive solution that could help her uncover new and more efficient methods of managing various aspects of the practice. Dr. Hadad decided she would give Practice Solutions a try, thinking she would see how the first year went. In the first several months, she had already noted significant results.
Teamwork and Positive Leadership

Dr. Matthew Rogers, D.M.D.

Manchester, CT
When COVID-19 hit, Dr. Rogers's first priority was the safety and health of his patients and his team. He and his team scaled back their schedule and met regularly to share COVID-19 news and discuss concerns.
Once the office shut down completely, he and his team watched Spear Online videos and Spear webinars, and continued to meet virtually. They worked with their Spear consultant on their practice recovery plan to prepare for their reopening. Because of their conservative budget and savings, team members were able to work part time through the entire crisis.
"The leaders on my team took Spear's recovery projects seriously and we've all benefited from it," Dr. Rogers said. "I am incredibly thankful for my service-minded team and their commitment to the practice."
Avoiding Economic Hardship

Christopher Roberts, D.D.S.
North Wilkesboro, NC


Dr. Christopher Roberts could only watch the practice he built from scratch in 2001 lose financial stability with each passing day of the coronavirus crisis.

Using strategic rescheduling, the team focused on patients who were ready to be seen for treatment. The proactive approach Dr. Roberts took to recovery made May 2020 a great month for the practice and June ended up being the best month ever in office productivity and efficiency.


"Was Practice Solutions essential? You bet," Dr. Roberts said. "Was Practice Solutions worth the money spent when I had zero incoming cash flow? You bet. Would I recommend Practice Solutions to other dentists? I did so before the COVID-19 pandemic hit, and I will continue to do so now with even more gusto — you can bet on that!"
Rediscovered Passion for Dentistry

Dr. Julie Buchanan, D.D.S.

St. George, UT
When COVID-19 forced the practice to shut down temporarily, it was the pause Dr. Buchanan needed to think about and redefine her practice. She decided to take control and reclaim her passion for dentistry.
Once Dr. Buchanan realized that being a strong leader and being selfish are two very different things, she was able to articulate how she wanted her new practice to function.
Dr. Buchanan has become a true leader for her team. She is an excellent communicator and grew professionally during the health crisis. She is now leading her team, helping them implement their "new normals" and is now able to enjoy the financial rewards of her hard work.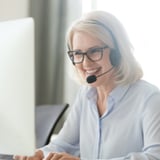 Move beyond cookie-cutter dental consulting with...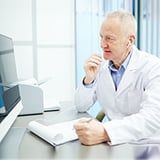 With Spear's industry-leading content, you can access...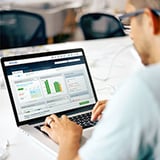 The Practice Solutions platform equips your team with...
Virtual and Campus Workshops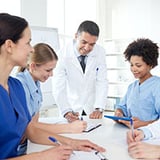 In virtual and campus workshops, your team is exposed to...
Objective vs Subjective Team Goals
With the use of job descriptions provided by Spear Practice Solutions, you can set goals for your team members to keep them motivated and your practice running smoother than ever.
It takes a team—your talent—to make a dental practice successful! Your efficiency, culture, customer service, and outcomes depend on a synergistic group of professionals who are banded together in support of your values to achieve your vision.
Here is a link to the guide referenced in the video.