Updated Covid-19 Safety Protocols
If you are visiting us in Scottsdale If you are visiting us in Scottsdale: In alignment with the latest CDC guidelines, and to ensure the safety and comfort of our staff and vulnerable guests, we recommend that visitors who are not yet fully vaccinated against COVID-19 wear a mask and socially distance when they are on campus. For fully vaccinated visitors, wearing a mask is optional.
If you are visiting us in Charlotte We will follow the guidance provided by the state of NC with regards to mask usage. Fully vaccinated individuals may drop the mandatory mask usage, while people who are not vaccinated are strongly encouraged to continue wearing a mask and maintain social distancing in all social circumstances. You will not need to wear a mask on the DS floors in the Charlotte office, however, when in common areas of the building such as elevator banks, lobby, café and gym, please continue to wear a mask.
During workshops, please anticipate enhanced sanitization protocols that will require attendees to leave the room completely during breaks.
During your campus visit: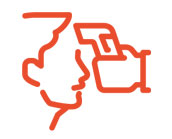 Attendees will have their temperatures taken upon arrival.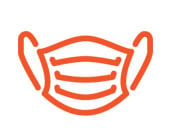 Masks are recommended for non-vaccinated attendees.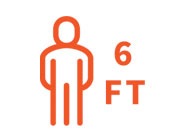 Safety guidelines for effective social distancing will be implemented.